One of the best things about writing for the Lawton Constitution was getting to fire off an opinion column just about any time I wanted to. I was lucky to have a sports editor in Joey Goodman who allowed and encouraged me to write as often as I wanted to, on just about any subject that I wanted to write about.
In the summer, when the local sports scene in Lawton was pretty much dead, that meant getting to write about Major League Baseball. In the seven years I worked at the Constitution, the only job I ever applied for was with a Washington, D.C. paper to cover the Nationals when they first moved there from Montreal in 2005. Even had I gotten that job, I would have had to work my way up the chain before I was allowed to write opinion pieces, and I would likely have had to find a different job entirely if I wanted to write opinion pieces about bigger MLB topics outside of Washington. Although my audience was much smaller at the Constitution, I could do that just about any time I wanted to.
Now I can do it again, even if that means that 90% of you who started this post are about to move on down the road. I'll admit, this blog is catering to serious baseball fans.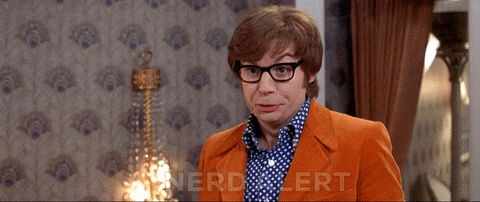 This week, the Baseball Hall of Fame announced its inductees for the Class of 2019. Longtime Yankees closer Mariano Rivera became the first player ever to receive 100% of the vote, which mainly just shows how ridiculous it is that at least one person didn't vote for Babe Ruth, Hank Aaron, and Willie Mays when they were on the ballot. But he deserves to be in the Hall, as do fellow inductees Roy Halladay, Edgar Martinez and Mike Mussina. The same can't be said of longtime decent hitter Harold Baines, who somehow got in via a new committee. But that's not the point of this post. (No sense in dumping on Baines, he didn't do anything wrong.)
I'd rather talk about some guys who didn't get in.
Two of the best players of my lifetime, Barry Bonds and Roger Clemens, each got 59% of the vote (it takes 75% to get elected). Also falling short was Curt Schilling, who got a few more votes despite being a clearly inferior player to those other two.
Of course we all know the reason for the discrepancy. Although neither actually tested positive for a banned substance, Bonds and Clemens used and benefited heavily from PEDs (performance enhancing drugs). They didn't fail a test because there was no testing back then, and we know they used PEDs because both were dragged into court over it, with eyewitness testimony that they used. Besides that, their careers took ridiculous trajectories.
No players, particularly not ones who were putting up HOF-caliber numbers in their primes, put up significantly better ones after they reach age 35. Like literally no examples of this. In fact, while traditional thinking was that most players peaked in their late 20s, it's now believed to be closer to 25. When Bonds turned 36, he magically hit 24 more home runs than he ever had in his career, going from 49 the previous season (probably also steroid-induced) to a Major League-record 73. Clemens left the Red Sox at age 34 after four average seasons and suddenly won back-to-back Cy Young awards. At age 41 he won another Cy Young in one of the most hitter-friendly stadiums in baseball (Houston) and the next year he posted an absurd 1.87 ERA.
Also unusual is one's head growing four hat sizes after the age of 35. This is a known side effect of PEDs and was particularly evident in Bonds' case.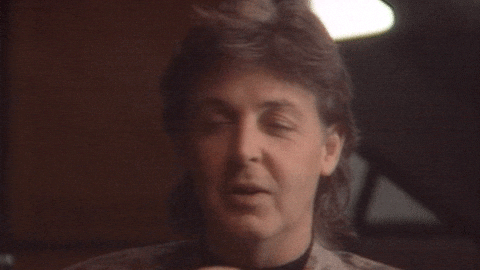 Both of these guys were Hall of Famers before they ever touched steroids, and Bonds was on an inner-circle trajectory with his combination of power, speed, patience and defense.
But they don't deserve to be inducted into the Hall of Fame because they cheated the game, gaining a significant advantage over their peers over a significant period of time.
I know this opinion puts me in the minority, but allow me to rebut the arguments from the other side.
It's impossible to quantify the effects of PEDs, they may have been insignificant or even completely ineffective.
While it's true that PEDs affect everyone differently, and outside factors may also play a role, you have to be in full-on Bird Box mode to pretend PEDs didn't make any difference.
Even without looking at a single statistic, just look at these dudes' bodies. Look up the before and after pictures of Bonds or Sammy Sosa. They're cartoonish. Today we have more knowledge about nutrition and workouts than ever before, and they aren't nearly this ripped. (OK, I'll admit Giancarlo Stanton is quite cartoonish, but he's always been built like that. Imagine if he looked like Ben Zobrist 2 years ago. That's what happened with Bonds and Sosa).
The anti-aging thing, though, is what really makes it obvious. Father time is undefeated, so they say, unless your pharmacist can make him disappear. It would be one thing if Bonds had merely maintained his amazing numbers into his mid-to-late 30s. But to obliterate his old numbers like nobody in the history of the universe is to make it obvious how effective these drugs were.
I've heard people say. "OK, but Barry Bonds was just a freak. There aren't many other examples." There aren't that many proven steroid users to begin with, and nobody wants to throw names out there without anything to back them up. But even just looking at people with some corroborating evidence of PED use blows this theory to bits.
I've already noted Clemens' unlikely career arc, being better at age 42 than he was at 32. Sosa was a consistent 35-homer guy who jumped into the 60s. Ken Caminiti was an average player who suddenly won an MVP. Jose Canseco became the first player ever to hit 40 homers and steal 40 bases in the same season. Manny Ramirez had one of the best half-seasons in baseball history at age 36, then flunked a test and went back to playing the way a really good player who's that old is supposed to play.
There are lots of other guys I could point to who have been accused of PED use and probably did use. Some of them are in the Hall of Fame. But there's not enough actual evidence to name them or keep them out of Cooperstown.
Personally I break the era down into three different types of players. I am only naming a few players in each list; it's not meant to be comprehensive.
Beyond a reasonable doubt, based on something other than just being named by an anonymous source or in Canseco's book — Bonds, Clemens, Sosa, Mark McGwire, Rafael Palmeiro, Alex Rodriguez, etc.
Accused but not enough evidence to hold anything against them — Pudge Rodriguez, Mike Piazza, Jeff Bagwell, etc.
Played in the era and were great, somehow avoided accusations — Ken Griffey Jr., Greg Maddux, Tom Glavine, etc.
Only those in Group 1 deserve banishment from the Hall.
Those who discredit the effectiveness of PEDs point to other factors at play in the era, such as new, smaller ballparks and MLB's expansion from 26 to to 28 to 30 teams. But enough time has passed between now and then that if those were the main factors, you'd be seeing guys consistently hitting 50, 60, 70 homers a year, because there are still 30 teams and the parks haven't gotten any bigger. MLB was even using a juiced ball for awhile in there and yet the records stand. Notably, we also aren't seeing guys who are 35 to 40 putting up career-best numbers any more.
Everyone was using PEDs, these guys were just better players.
There's some truth to this, although clearly not everyone was using. It seems like the conventional thinking now is that somewhere between 1/3 and 1/2 of players were using some form of PEDs. Even if it's somehow more than 50%, that's a lot of guys who weren't using.
Which isn't even really relevant. You're cheating, doing something illegal in order to gain an advantage over your peers. There was no testing during the era of Bonds and Clemens, which means there were no suspensions. You probably thought there would be no consequences whatsoever, but it turns out this is your consequence. You don't get to be enshrined in the Hall of Fame.
Certainly some guys who used ended up in Group 2 or Group 3 and will be enshrined in Cooperstown. That's life, it isn't fair. Just because your neighbor also cheated on his taxes doesn't mean you don't owe.
Many players throughout history, like Willie Mays, admitted to using amphetamines. Like steroids, those are PEDs that were illegal but not tested for and gave users an unfair advantage over the competition.
This theory pretends that the advantages are the same. There wasn't much difference between the "greenies" of Mays' era and drinking a Monster before a game today. They made you less tired and more focused for a few hours.
They didn't make you stronger or faster, like steroids. Also they were placed in the middle of the clubhouse for anyone to consume without repercussion. As much as Bud Selig and baseball turned its head to steroid use around the turn of the century, they didn't place syringes next to the ham sandwiches on the postgame spread.
The CEO of a major company would be lauded for doubling the value of his business, even if it was a poorly-kept secret that he took Adderall or snorted an occasional line of cocaine so he could work 20 hours a day. But it would be a different story if he were involved in a price-fixing scheme. That's the difference we're talking about here.
It might be immoral to cheat, but the Hall of Fame isn't about morals. Are we going to kick out all the racists and wife-beaters in Cooperstown?
This is the most common argument, and it absolutely drives me bonkers. Can you not see the difference between being a racist and using PEDs? Only one gives you an advantage on the field.
The Hall of Fame is full of racists, jerks and a-holes. If it were the Jesus Christ Hall of Fame it would look a lot different. Nobody is going to Cooperstown to get moral guidance. These guys were the best baseball players, period.
Using PEDs gave certain players an undeniable advantage over the players they were competing against. Not just the San Diego Padres or whoever Barry Bonds happened to be facing that day, but against Mickey Mantle, Stan Musial and Dave Winfield. Now we can't even compare them historically because the numbers are meaningless.
This brings us to Curt Schilling. Schilling should be in the Hall of Fame. He's not a first ballot-type guy like Bonds and Clemens would be sans steroids, but you have to reach to argue that he doesn't belong. He was a great pitcher for 20 years. Pitched in the World Series four times (for three different teams), won three titles and was the MVP of the Fall Classic in 2001 with Arizona.
So why isn't he in the Hall? Because he's a jerk. His HOF voting percentages were on an upward trajectory consistent with other players of his caliber, reaching 52% in 2016. That's when he got fired from ESPN after a series of PR snafus.
At various times, he spoke out against gay marriage and the North Carolina transgender bathroom law. He also compared Muslims to Nazis. He's an outspoken Republican and most of what he has said (outside of the Nazi thing) is just standard Republican fare. But his HOF vote went from 52% in 2016 to 45% in 2017.
That means a significant number of people who looked at his career and thought he was worthy changed their minds 10 years after he last threw a pitch. There were no new PED allegations or any news at all that was relevant to his career.
This is both wrong and absurd. Even if you think he's a backwards jerk, that didn't give him any advantage on the field. If you want to make a baseball argument that he simply wasn't up to HOF standards, that's fine. But there's no justification for pulling your vote because you disagree with his opinions.
In 2018 Schilling rebounded to 51% (still shy of where he was two years prior), and this year he surged to 61%. The political BS basically cost him three years, and now he only has three years remaining on the ballot. I'm not passionate about his HOF-worthiness as a baseball player, but I am passionate about his candidacy being judged strictly on its on-field merits.
When I was 17, I got to visit the Hall of Fame. It's the only time I've ever been there in my life, and we just had one day. It's a huge museum, one room of which is devoted to the plaques of the enshrined members.
I spent about 15 minutes looking at the plaques, and seven hours going through the rest of the museum. The rest of the museum is way more interesting anyway. Obviously this isn't a life or death situation no matter who is in or out.
The steroid era shouldn't be ignored. Bonds and Clemens should be featured in any section of the museum that has to do with their era, because they were the best players in that era. If they create a "best humans" wing of the museum, it probably shouldn't include Curt Schilling or Ty Cobb. But Bonds and Clemens don't deserve to have a plaque, and Schilling doesn't deserve to have his baseball career judged on the basis of his political or social views.