Whenever I bring my copy of The Oklahoman to the poker table, there's a 100% chance I'm going to hear one of the following comments.
"I didn't know they still made newspapers."
"You must be the last person alive that reads those."
"Is that a newspaper? God, you're old."
This is roughly my reaction to any of those: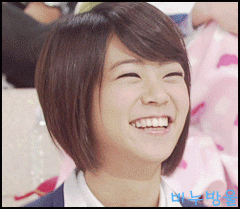 In the bygone era in which I grew up, lots of people read the newspaper. But when I was at OU and working for the school newspaper, only one person read THE newspaper, and that was Jack Willis.
All of my fellow OU Daily alums know what I'm talking about. The first thing we did every day upon entering the room was head toward the back, where a copy of the paper was tacked onto a corkboard. Jack's paper. You immediately turned to your story and hoped to see as little red ink as possible.
Jack was the Daily's adviser during my time there, and on Saturday he and five others will be inducted into the OU Student Media Hall of Fame. It's a well-earned honor, and since a prior commitment will keep me from attending the ceremony I thought I'd share my two-cent tribute here.
My high school newspaper adviser, Sally Burr (aka Aunt Sally) was extremely involved in the making of the Jag Wire. She read every word before it was printed and probably wrote half of it herself. This was a necessary function of having 17-year-olds with extremely limited time and maturity from which to work.
In contrast, the OU Daily was truly a student newspaper. We wrote all of the copy, all of the headlines, and did all of the editing. It's the best way to learn, hands down. I never understood why or how some of my J-school colleagues would get a degree in print journalism and graduate with zero experience in actual print journalism.
Jack was always in his office, willing to offer advice or answer any questions we had. But he let us make the newspaper, for better or for worse.
I mentioned looking at Jack's paper every day and hoping to see as little red ink as possible. That's not entirely fair, because it implies that all of the feedback was critical. If you wrote a good story, or even just had a good lede, segue or metaphor, he'd point that out too. He was a fair judge, and we all respected his opinions.
That doesn't mean I always agreed with him. Like many a 20 year-old kid, I often thought my shit didn't stink. I'd be interested in going back and re-reading the stories I thought were unfairly criticized, and I imagine I'd fall on his side more often than not now. But even back then, I only cared about what he thought because I respected him and his work/reputation in the field.
When I became sports editor of the paper during my junior year, Jack's comments were even more valued. I had been the editor of the Jag Wire my senior year in high school, but that carried very little actual responsibility because in truth Aunt Sally did most of the heavy lifting there. So this was really the first time in my life I was responsible for more than just getting my own story in on time.
I had to come up with story ideas, assign stories, write headlines, and edit stories for both length and content. Quite frankly there were times I wasn't very good at any of those jobs. Being able to walk to the back of the room and just look at a copy of the newspaper without being tongue-lashed or made to feel incompetent while also learning was huge for me. At the top of the sports section, in that famous red ink, it might say, "Why is Story X ahead of Story Y?" or "Why don't we have a story about X?" I was able to process that information on my own and become better at the job. And when that red ink would say, "Great sports section today" I knew Jack wasn't just being nice, he actually meant it. He was a straight shooter, and that's what journalism is all about at its core.
I'd be remiss not to mention Jack's class, which was a requirement for all journalism majors and the reason many a journalism major became a something-else major. It was a tough class, no doubt. Probably the only class I ever took in my life where I put in my best effort and didn't get an A.
It was essentially just a basic news reporting class. We had to draw for a random beat assignment (I got the College of Education and the Honors Program, snoozefest galore) and then write news stories once or twice a week about those beats.
At the time I didn't understand why Jack graded the class so harshly. I'd guess about half the class or more got a C or worse, and I think only one out of 30 got an A (Jennifer of course). It's easy to see now that by setting the bar so high, it would make our transition into a professional newsroom much smoother. Also, it helped ensure that when a major newspaper was looking to hire an OU grad, they'd know they were getting a quality journalist.
A major part of Jack's job was helping to bridge the gap between professional newspapers and his students. Every year he set up summer internship interviews with several media outlets. Every year he specifically asked me which papers I was going to interview with. As I mentioned in my blog about Joey Goodman, I never intended to be a professional journalist. So every year I blew off the internship opportunities and worked a regular job to make some money. And every year Jack seemed to be disappointed in that decision.
Maybe he knew my future better than I did at that point. A month before I graduated, Joey had an opening at the Lawton Constitution and called Jack to see if he had anyone to recommend. Jack gave him my name despite me telling him 20 times over the years that I wanted to be a teacher and a basketball coach, not a writer. I never considered applying for the job in Lawton and never would have ended up there if not for Jack. I can't imagine what my life would be like now without those seven years in Lawton and the hundreds of amazing friends I made there (including one who got me started playing poker, what up Mike Carroll!)
Clearly, Jack had a pretty profound impact on my life. Even had I blown off the Constitution and gone into teaching, the lessons I learned about leadership, straightforwardness and integrity would have paid huge dividends on their own. I'm sorry I won't be able to attend the ceremony on Saturday, but I know that many of my friends whose lives were also bettered by Jack will be there. Congratulations to a well-deserved Hall of Famer.