I'm sure many of you saw the feel-good story about George W. Bush and Ellen Degeneres attending the Cowboys-Packers game this weekend.
If not, here's a link to it.
Seems like the kind of story you couldn't possibly dislike — two people reaching across the aisle and embracing a friendship that transcends political beliefs. It's exactly what our country needs right now, to realize that we all want what's best for the country even if we disagree on what that means.
And yet, it's 2019 and we can't have nice things.
About 10 seconds after I read the first story, I started reading the backlash to it from people on Facebook and Twitter. Many on the left think Bush is literally pure evil and undeserving of any positive attention whatsoever. They're still mad about him trying to thwart same-sex marriage and appointing conservative justices to the Supreme Court, which is currently hearing a case on whether it's OK to fire people simply for being homosexual or trans. (For the record, I definitely do not think you should be able to fire people for no other reason than that).
Many also pointed out that since both Bush and Degeneres are wealthy and white, they are nothing more than an example of privilege and shouldn't get to teach any of us anything because they don't know what it's really like out there.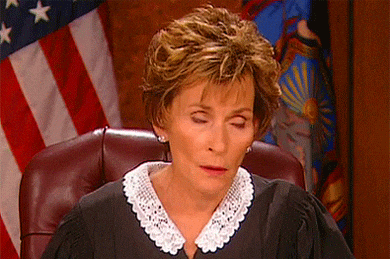 I'll go on the record and say that overall, I didn't approve of the Bush presidency. I blame him for getting the Republican party away from being fiscally responsible. Now the reds spend as much as the blues and neither side is interested in doing anything about our country's massive debt.
I still think he was genuinely trying to serve our country and take it in the direction he thought best, just like his successor Barack Obama. Can't say I was a big fan of his either but I also believe he thought he was doing what was best for our country.
Could we as a country just start with that premise? It would make a world of difference. Sometimes I disagree with Missy's parenting decisions (and I'm sure the feeling is mutual), but I know she wants what's best for our kids and our family. If I focused only on those differences and said that Missy was an evil person who wants our household to fail, we probably wouldn't be married for long.
Do you really think George W. Bush is sitting there at the Cowboys-Packers game thinking about how to suppress LGBTQ rights? Could we possibly just have one positive political story without assuming that half the country is evil and wanting to ruin everything?
You survived Bush. You survived Obama. You have survived Trump, so far anyway. If you don't like Trump, please vote against him next year. Get other people to vote against him. One of the beautiful things about our electoral system is that you're never stuck with anybody for very long.
That brings us to Ukraine and this whole impeachment mess. Really, it's more of a joke than a mess. Let's just be honest, democrats can't believe they lost to this clown and they don't want to wait the 4 or 8 years to get rid of him. They've been talking about it literally since before he even took office.
Is he doing improper stuff? Of course he is. We knew he would and he has. Is it impeachable? Not unless you want impeachment talks about every president from now until the end of time.
If Trump just flat out said you won't get your aid unless you find something on the Bidens, then I'd possibly think it's worthy of removal from office. I have no problem with further investigation on the subject. But so far, the quid pro quo has only been heavily implied. When directly asked, it was made clear that there was no quid pro quo. Also, the funds were released before any of this became news.
Kicking someone out of the highest office in this country for implying something seems pretty damn stupid to me. I missed the official list of what qualifies as "high crimes and misdemeanors" but I doubt implications are on it.
I'd be willing to bet that every president in our country's history has implied a quid pro quo in a similar situation. You know what they call that? Politics. It's been three years since you lost the election. Better to move on to the next one.
Judge Judy, your verdict please.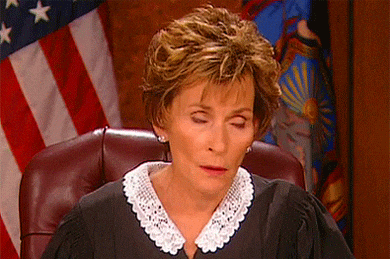 Now that you've all quit reading, let me move on from complaining about all of you to complaining about two specific businesses. We can all get behind that, right?
A couple of weeks ago I took our van into Eskridge Honda to take advantage of the "oil changes for life" thing that we got when we bought it. Quite a ripoff that program is. It's supposed to be free but you have to pay $30 for an oil additive every time you get one or else your engine warranty is voided.
So I get the oil change and they tell me I am also in need of a new battery and some transmission fluid. Those things haven't been changed in a long time so I make an appointment for that too.
The morning after the battery and transmission fluid were changed, there's a massive puddle of oil in our driveway. I take the van in and they say it was either a faulty gasket or someone screwed up. They fix it for free but it cost me 30 minutes of my life waiting for it.
Just a few days after that, our van won't start. Battery = no bueno. I take it back in and ask if the same guy who changed our oil put in the battery. Didn't get a response on that but evidently there was nothing wrong with the battery itself. The connection from the battery to the van was loose. So far, we haven't had any more issues with it.
The crazy thing is that Missy's parents came down to visit last weekend and their car battery died when they tried to leave. Had to get it replaced (not at Eskridge). And the other day, I took our other car to Riverwind to play poker and when I tried to leave it was dead. Riverwind jumped it for me and when I went to O'Reilly's to get a new one, they said my old one still tested out OK. I don't think I left a light on or anything but I don't know what happened. It's worked fine the last few days.
What hasn't worked fine is the basketball shoes I bought a couple months back. I'd had my previous pair for about five years and they were great, just finally wore down. My feet are shaped weirdly so for whatever reason I've always had to wear Nike's. They're the only brand that isn't super uncomfortable.
So I went to the Nike store in west OKC to get new ones. My options are always limited because I wear a size 14 and they don't carry 14s for every model, but I thought I lucked out by finding some KD's (Kevin Durant's shoe) on sale in a 14. They fit great and felt fine, but after playing only 7 or 8 times the sole on the right shoe literally came out. And I can promise it wasn't because I was so quick and explosive that the shoe couldn't handle it.
So there you have it. KD has no soul — I mean sole.