Life can easily be viewed through the lenses of investment and expectation.
Usually, those are correlating figures. The more we invest, the more we expect. If I pay $200 for a 1982 Honda off Craigslist, I won't be surprised or terribly disappointed when it doesn't start in two weeks.
If I get a babysitter and take Missy to a nice dinner, I'm disappointed when the restaurant fumbles the reservation and we have to wait an hour for our table while some douchey OSU fans ham it up on the table that's supposed to be ours. Not that that's ever happened to us.
If I had gone to an inferior restaurant that didn't take reservations, I wouldn't have been surprised to have to wait an hour for a table on a Saturday night. I probably would have gladly bought a beer and waited at the bar. Instead, the house gave me free beer and I was still unhappy because my expectations were not met.
In poker, when you miss a draw and end up with bubkes, you might be a little disappointed. But losing a pot of the exact same size when you have a full house and your opponent makes four of a kind stings worse because you expected to win the pot.
The same applies to our sports fandom, and after this weekend's games it seemed like a good time to look further into this truism.
On Friday, the Thunder beat Philadelphia in overtime to improve to 5-7 on the season (this is being written before the Monday/Tuesday games vs the Clippers and Lakers). Had this exact game been played last season, OKC fans would have been something between relieved and annoyed. In fact, last season the team started 0-4 and you'd have thought the Devon Tower was collapsing, the way people talked around here.
This year, different story. Russell Westbrook and Paul George are gone, and with them went the expectations that this team could make a playoff run. Now we can just enjoy Shai Gilgeous-Alexander and look for the pieces that might surround him when OKC returns to national relevance.
The win against Philly was cool and unexpected because the Sixers are legit title contenders and OKC simply outplayed them.
This current version of the Thunder is a little weird. Three of their top players — SGA, Chris Paul and Dennis Schroeder, all have similar builds and similar games. The team's top shooter, Danilo Gallinari, will surely be traded to a contender sometime before February.
This team isn't going to win a ton of games, especially in a loaded Western Conference. But it's proven it can beat a top-level team when it plays its A game. That and the youthful energy that's been lacking in OKC over the last several years make it a team worth watching, even if you have to turn off the TV in the third quarter of a blowout loss once every few games.
The last two Thunder seasons have been frustrating as all getout. Games that should have been won were lost. Playoff runs that should have been long ended in the first round, and those series weren't all that competitive. If this year's team gets knocked out in five or six games in the first round, we'll be thrilled. It's all about expectations.
One more Thunder/expectation note: Chris Paul has been a little disappointing. Not that he isn't a solid player, but I expected more out of him than he's produced so far. I enjoy watching the savvy veteran moves he produces and he rarely makes mistakes, but he can also go fairly significant stretches without making any impact on the game whatsoever. If he were, say, D.J. Augustin making the veteran minimum salary, I'd be thrilled. But for $40 million a year I expect a little more. Just sayin'.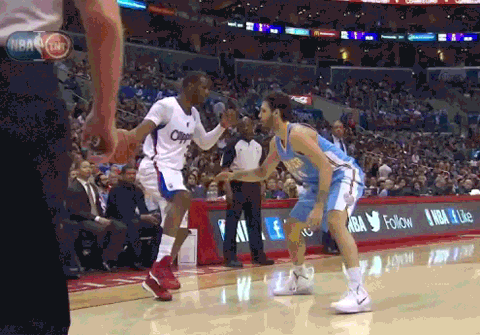 This season of OU football has been all about managing expectations. I bought into the Alex Grinch hype, at least a little bit. Things had to get somewhat better on defense, right? And sure, the offense is going to take a small step back without a Heisman winner running it, but with Jalen Hurts you figured you'd get a steady hand who wouldn't lose the game for you. I thought the Sooners had a pretty good chance to be a playoff team.
For a couple of months, they stayed on that path. The competition was weak, but that wasn't their fault and they blew the doors off of everyone. Hurts looked great.
Then came Texas, Kansas State, Iowa State and Baylor. Yes, OU ended up winning three of those games. But the Sooners have pretty convincingly shown that they aren't a playoff-caliber team.
And that's fine. We just need to lower our expectations.
The Big 12 is a solid league this year, but there aren't any great teams in it. West Virginia and Kansas are clearly at the bottom of the heap, but everyone else is capable of beating everyone else. A playoff-level team like OU's last two iterations wouldn't be playing four coin-flip games in a row against decent but not great competition.
I'm not making any long-term judgments on Grinch at this point, but it's clear that he can't do anything significantly better than Mike Stoops with the exact same guys on the field. Hopefully he can when he gets better talent on the roster, but the talent isn't changing this season.
It's also clear that Hurts doesn't protect the ball the same way that Mayfield and Murray did. OU also clearly misses having Hollywood Brown and a loaded offensive line. It's still an excellent unit that can score any time, but it's not on the unstoppable level of the last few years.
If you put this OU squad in roughly the same basket as the top six teams in the conference, it's been a great season. Nothing wrong with 9-1 and almost assuredly being the favorite in yet another Big 12 title game come December.
The Baylor game this weekend was a good example of both ends of the expectation meter. You went in hoping the Sooners could revert to their September form and show the world they were in fact national championship contenders. Those crappy halves against K-State and Iowa State were just flukes.
Any ideas like that vanished somewhere between when Hurts just laid the ball on the ground and when Baylor's mediocre offense waltzed into the end zone for the fourth time in a quarter and a half.
When it looks like your team is going to lose 52-21, you just hope they fight back and make it respectable. When everything breaks right and you pull off the greatest comeback in school history, that's pretty cool.
Entering the game, most OU fans would not have been thrilled if you told them the final score would be 34-31. The way it played out, everyone was happy.
Yes, I understand that technically OU is still alive for the playoff. I wouldn't be shocked if everything breaks right and the Sooners get in. We've seen it several times in the recent past. But this team probably has at least one more loss left in it, and if it gets to the playoff it's not going to be a pretty sight. Personally, I hope the Sooners run the table, continue their dominance of the Big 12 and then face Alabama in a non-playoff New Year's Day bowl. That's a game they can win, and it would be cool to see the Hurts v. Bama thing.
A college football expectation segment wouldn't be complete without a shoutout to the Texas Longhorns. Enter every season with a top-five recruiting class and a top 10 national ranking, which gets your fans talking all kind of silly mess. Then go 7-5 and roll the dice in the Independence Bowl. But those recruiting classes…
My other two teams are on opposite ends of the expectation spectrum. The Cubs had a meteoric rise that took them from terrible (2014) to the NLCS (2015) to World Series champions (2016) in a three year span. With loads of young talent, everyone assumed it was a dynasty in the making. Under those circumstances, the next three years were very disappointing. Take the expectations out of it, and reaching the NLCS (2017), having the best regular-season record in the National League before losing in the first round of the playoffs (2018), and narrowly missing the playoffs while still finishing with a winning record (2019) would be a pretty solid three-year run.
On the flip side, my Philadelphia Eagles went into 2017 expected to be an average team. Picked to be in the 8-8 neighborhood by just about everyone. Somehow, everything clicked and the Eagles jumped out to a great start. Then Carson Wentz, who was a lock to win the MVP award, tore his ACL and Philly had to turn to journeyman Nick Foles. Again, expectations were set back to zero. I didn't think they would win any of their playoff games, but everything broke right. They took down the New England dynasty and won their first Super Bowl. It was pretty freaking cool.
Last year's Eagles lucked into the playoffs and somehow won a playoff game when a Bears field goal bounced off the upright and the crossbar before landing in the end zone. That wasn't a Super Bowl, but it was pretty freaking cool.
This year's team is 5-5. I expect them to lose every game the rest of the season. Wink wink.