This week I'm bouncing from topic to topic like they're side dishes at Thanksgiving. My transition game is going to be on fleek. (Gotta be honest, never understood that phrase).
Since my title is "Side Dishes," I may as well start with Thanksgiving. I ate a lot of food, but the hardest thing to digest was the new Martin Scorcese movie, The Irishman. Missy and I watched an hour per night for three straight nights. I enjoyed the movie, especially Joe Pesci and Al Pacino, but three and a half hours is way too long. I would never sit in a theater for a movie that long.
My opinion on the movie echoes most of what I've seen online and heard on podcasts. The CGI stuff trying to make Robert DeNiro look like he's 30 was a stretch, and they needed to trim at least 45 minutes off of it.
The main reason I mention The Irishman is that it once again proves how different my movie taste is from Missy's. She likes about 90% of movies that she sees while I like about 10%. Yet somehow my 10% is the 10% she doesn't like.
The most glaring example of this is another Scorcese film, The Departed. Missy and I saw it in the theater when it came out, and when it was over the first thing I said was, "That's one of the best movies I've ever seen." She said, "That's one of the worst movies I've ever seen."
The main reason our tastes differ is that Missy prefers her movies have a happy ending, like 90% of movies do. Personally I find those movies boring and predictable, which is part of why I loved The Departed. I think Missy was actually enjoying the movie up until the elevator scene at the end, which was my favorite part.
Speaking of elevators, I feel compelled to point out some incredibly stupid yet all-too-common human behavior involving elevators. I stayed one night in a hotel this week and watched this same event take place on two separate occasions.
I was on the seventh floor. The first time I went down from my room to the lobby, the elevator stopped on the third floor. A guy walks in, holds his finger out like E.T. and spends a few seconds hovering over the "lobby" button before realizing it's already been hit.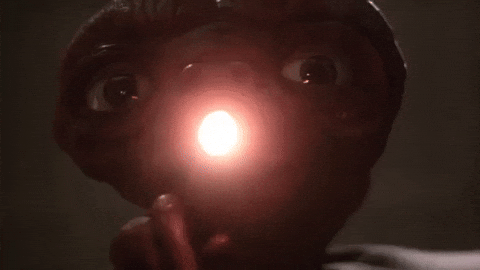 By me. Obviously.
I mean, where the hell do you think I'm going? Just gonna go cruise the second floor and see what's going on…
In some fancy places, I suppose there could be a gym or a restaurant on a different floor. This wasn't one of those places so there's no excuse. Even still, the default response to stepping on an occupied elevator going down is to assume that the lobby button has been pressed. Just stay cool, glance to confirm, and look at your phone to avoid human interaction like a normal person. I'm not saying you can't look at the buttons, but 999 times out of a thousand when other non-employee humans are on the elevator it's going to the lobby.
I thought E.T. guy was baffling until I encountered the lady from my second elevator voyage. I was checking out and had my bag with me, She was already on the elevator when I got in and she asked me where I was headed. I said, "Oklahoma City." She said, "Oh. But what floor are you getting off on?" I said, "The lobby." She said, "Oh, ok! Me too!" I wanted to ask her in which direction the sun came up this morning but figured she had a 75% chance of failing that test. I hate to be mean to a nice person like her but I don't mind being mean to someone that stupid.
Speaking of elevators, the Oklahoma Sooners are on one that's headed for the College Football playoff. (A bit of a stretch there but I'm committed to this transition bit.) A few weeks back I wrote about how flawed this year's team is. I thought they'd lose another game before the postseason, be it against Oklahoma State or in the Big 12 title game against Baylor. Those flaws were on display again today as back-to-back turnovers let Baylor back into it, and back-to-back defensive breakdowns in the fourth quarter darn near lost the game.
But you have to give credit to these Sooners. Other than those two lapses, the defense was amazing today. Has been since that bad first half against Baylor a few weeks ago. And OU overcame those turnovers on offense as well as injuries to a few key players like starting running back Kennedy Brooks.
Before I keep talking about OU, I have to give props to Baylor. What an amazing job Matt Ruhle has done in just three years there. From 1-11 to 11-1. The Bears were clearly the best team OU played this season despite talent that doesn't seem to be anything above average by Big 12 standards.
Unfortunately, the three teams that will be joining OU in the playoff have quite a bit more talent than Baylor. And a fair amount more than the Sooners themselves.
If you're halfway realistic, you have to know this. OU will be a double-digit underdog in the semifinal. If it happens to win that game, it will be a double-digit underdog in the championship game. Doesn't matter how these teams are seeded. So it's stupid to even start down the "OU always chokes in the playoffs" road. It's like saying Kansas always chokes against OU. No, Kansas loses to OU because its team isn't nearly as good, and OU loses playoff games because it plays against better teams.
Having said that, OU should have beaten Georgia in the semifinal two years back. Georgia was the higher-seeded team but OU had them on the ropes and failed to deliver the knockout blow. Still, if those teams played 10 times Georgia probably wins 6 of them. It certainly wasn't a terrible loss, it was just frustrating because OU had a legitimate chance to win a national title with that squad and didn't do it. Last year's game isn't even worth discussing. OU's defense was terrible and Alabama blew them off the field. At least the Sooners played hard till the end and made the final score look respectable.
OU's path to improbable playoff success hinges on two things, one of which seems achievable. The Sooners need to control the clock and shorten the game. That's what you do when you have less talent than your opponent. Under Lincoln Riley, the Sooners have been good at sealing victories in the second half by running the ball and draining the clock. This time they'll need to do it the whole game to take away a couple of possessions. This will be even more important in what's called the "middle eight." That's the last four minutes of the first half and the first four minutes of the second half. Riley needs to manipulate the clock to have the last possession of the first half, ideally culminating in a score. Then you either get the second half kickoff, drain more clock and score again or get a defensive stop and repeat the process. Clearly, it's easier said than done. But it's an important part of pulling off an upset. Throws off the favorite's timing by making their offense sit on the bench for the better part of an hour and gets them a little anxious. Baylor actually did half of it today, scoring at the end of the half to take a 13-10 lead and getting the second half kickoff. But this was before Ruhle subbed out the crappy backup QB for the amazing third-string QB so Baylor had to punt.
The other thing OU will have to do is win the turnover margin. This seems like more of a longshot. The Sooners have gotten away with turnovers by having way more talent than anyone on the schedule, but those days are over. Jalen Hurts will have to value the football. And a defense that has been very solid will have to do even better by forcing a turnover or two. It's no fluke that OU's turnover margin sucks. Just look at how many times Hurts doesn't know he's about to be hit or throws it right to a defender. Then look at how many times those things happen when OU's defense is on the field.
No matter how much Alex Grinch preaches turnovers, they haven't exactly flowed freely. And I'm not really knocking Hurts, he's been excellent overall. It's just that anyone who won't win a Heisman seems like a disappointment after the past several years. Nevertheless, the turnover thing has to change if OU wants to snap its playoff losing streak.
Will the media be singing Sooner praises when this season is over? Only time will tell, but today my daughter sang baby Jesus praises as part of the Canterbury Youth Voices choir.
Hold on, I have to clear room on my mantle for the Pulitzer after that transition.
Addie had her Christmas choir performance today and she was amazing. This led to a full day, and a full belly for yours truly. You see, Addie had two performances today. I took my car and brought Addie early when she had to be there to warm up. Then Missy, my mom and the kids met me up there for the first concert. We were all very hungry so afterwards we went to Tucker's. I ate a lot. Then Missy, mom and the kids went home while I waited for Addie's second performance to end.
Naturally, Addie was then hungry. And I wanted to reward her for doing great. She wanted her favorite restaurant, Olive Garden. I was not hungry at all but what are you going to do when those breadsticks show up? The waiter also gave me a bowl of soup even though I didn't order an entree. So I ate that too. Then he brought a free dessert because we were there celebrating. Also, I'm sure he wanted a bigger tip, which he received. So naturally I had to sample the dessert to make sure it wasn't poisonous. I feel like I'm going to burst.
Kind of like I'm bursting with pride at these Hall of Fame transitions…