I recently had occasion to spend a night in Ardmore. Over the years, I've stayed several times at the Microtel there. I generally like it because it's cheap and plenty nice enough for my meager needs. The room is tiny, which is why it's called "Micro"tel, but all I do there is sleep and maybe read a book for 30 minutes. I don't need a minibar. It's far too small for my family of 6 but when it's just me crashing for a few hours between poker stops, it's fine.
Except the other night. That was not fine.
It started as soon as I walked in, when they couldn't get me checked in properly. I use hotels.com so it's not unusual for something to go wrong. Normally it wouldn't even annoy me but on this particular night it was already after midnight when I was checking in and there were only about five cars in the parking lot. That, combined with the fact that the rate was the lowest I've ever paid there, led me to believe they had lots of open rooms. The lady could see that I had a reservation but for whatever reason couldn't click on whatever she needed to in order to get from there to handing me a room key. I was dead tired after an 11-hour day of poker and driving so I just wanted to crash. The only good news was that she easily agreed to my request for a noon checkout.
Finally she gives me a key and a room number. I take the stairs to the room. Normally, this would be the part where I tell you that my key doesn't work and I have to walk back down the stairs. This has happened to me before at this very establishment, but on this night the key worked fine and I entered the room. Notice I didn't say "my" room, because it was somebody else's. Thankfully there was nobody in the room or else I would probably either be dead or in therapy right now. I can report that the occupant in this room had done a very poor job of consuming popcorn in bed. There was popcorn everywhere. Like, an impossible amount of uneaten popcorn.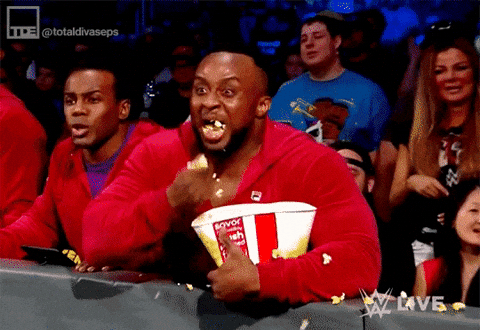 If it weren't for the popcorn, I might have just gone to bed and rolled the dice on who might be joining me in a few hours. But no. The lady gave me a new key to a new room. It worked and the room was popcorn free.
Notice I didn't say "smoke free." Actually, at the time I entered the room was smoke free. I tossed the "do not disturb" sign on my door, tossed my bag on the floor and was asleep in a matter of minutes. But it didn't stay smoke free for long. I was awakened by a massive fire, had to throw a chair through my second-story window and leap to the ground in my skivvies.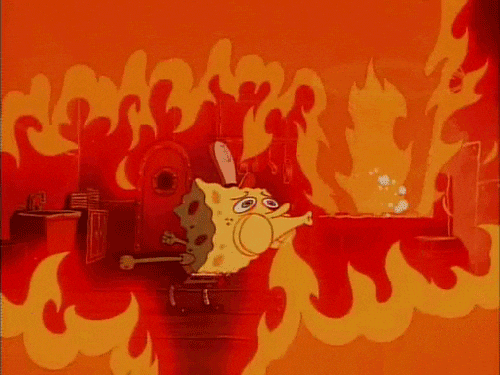 OK, that didn't happen. But it's possible I was dreaming about something like that when I actually was awakened by the smell of smoke. This, however, was not the kind of smoke you smell when your building is on fire. Unless your building was lit on fire with 150 pounds of marijuana.
My neighbor apparently liked to smoke at 4:20 a.m. as well as 4:20 p.m. I didn't know that was a thing, but it didn't bother me too much. I went back to sleep.
A couple of hours later, I was again awakened, this time by the Microtel manager banging on my neighbor's door. They got into a bit of a shouting match about the smoke, which ended with the manager saying, "I'm charging you for a smoking room!!" That kind of made me chuckle but I still wasn't thrilled about being awake at 6 a.m.
I managed to go back to sleep until 10:30, when housekeeping knocked on my door. They paid no heed to my "do not disturb" sign. I yelled that I was still in there and tried to go back to sleep.
This proved to be unsatisfactory to the housekeeping crew at the Microtel. They knocked on my door again 10 minutes later. I yelled that I had a noon checkout. Five minutes after that, the phone in my room rang. The lady asked if I would like to purchase an additional evening of elegance at the Microtel. It wasn't even 11 a.m. yet, the standard checkout time.
Since I prefer snarkiness to pure confrontation, I calmly informed her that while I appreciated the free secondhand pot and the multiple interruptions to my sleep, I could not afford a second night of such luxurious bliss. I told her I had been granted a Noon checkout and promised I would vacate their hallowed premises by such time.
If I had had 150 pounds of pot in my car, I would have spread it around that piece of crap and set it on fire.