Up until five days ago, Missy's parents lived in El Dorado, Kansas. Most every time we visited, we ate at the Mexican place. I've eaten there several dozen times over the years, but until our final visit I never knew the name of it. We just called it the Mexican Place. Turns out its proper name is "Fiesta Mexicana Mexican Restaurant," which is perfect.
Since I most likely won't be stepping foot in El Dorado ever again, I thought I'd pass along the experience of dining at this fine establishment in case any of you happen to wander into town and want some great Mexican food.
It's located in the heart of downtown El Dorado. Any old restaurant can have its doors face the street, but Fiesta Mexicana Mexican Restaurant brings its customers in through the back. While this quaint town of 13,000 doesn't offer the bright lights and urban noise of a major metropolis, Fiesta Mexicana Mexican Restaurant brings a slice of the big city to you by forcing you to walk through an alley lined with trash bins before reaching the back door. On the plus side, nobody will see that you are eating there.
Once inside, you'll be offered your choice of a table without plates, a table without salt and pepper, or a table without plates. I'm just kidding — there's no choice involved. You won't get all of those things. For our final visit last week, Fiesta Mexicana Mexican Restaurant rolled out the red carpet and gave us the combo deal without any of it. They told us the plates were currently being washed but just gave an "oops, I'm sorry" when asked about the other stuff.
After driving four kids three hours up to your in-laws, you might be ready for an adult beverage. You're in luck! Fiesta Mexicana Mexican Restaurant has some of those. They offer a pitcher of margarita which is actually drinkable. I usually split it with my mother-in-law, who probably needs it to prepare for a weekend with four kids and a smartass son-in-law. On this most recent trip, however, I declined the booze and Karen just got a single frozen margarita. She drank half of it and said it made her sick. For those who can't handle the hard stuff, Fiesta Mexicana Mexican Restaurant offers a variety of beers ranging from Corona to Corona Light.
Fiesta Mexicana Mexican Restaurant is set up like a sports bar. There are several big TVs all over the place and lots of Kansas City Chiefs mumbo-jumbo. For whatever reason — and I have wasted a lot of time in my life trying to figure out why — those TVs are ALWAYS turned to the most random sports stations. I've never once seen one showing ESPN or even ESPN2. One is always on ESPNU, one is on ESPNNews, one is on CBS College Sports. Clearly, if you're paying for those channels you also receive ESPN or Fox Sports or something with a higher rating than a rap station in Alabama. A couple of times we've been in there during fairly significant sporting events that I'd like to watch. Unfortunately, those events aren't being broadcast on ESPN Ocho. Maybe Missy calls ahead to have them switch the channels so I won't be distracted.
After 15 minutes, you've probably received your plates, silverware and condiments. Cheer up pals, it's time to eat! Or, as they say at Fiesta Mexicana Mexican Restaurant, it's time to eat! (Everybody speaks English at the Mexican place in Kansas.)
Your chips and salsa come first. The salsa just looks like a tomato that had diarrhea. Quite runny, no flavor. If the chips were thin, the salsa would roll right off every time. Well, the higher-ups at Fiesta Mexicana Mexican Restaurant are too smart for that, so they made the chips as hard a rock, but with less flavor. Missy always orders some of their white cheese queso. That stuff is actually pretty good. Not even being sarcastic for once. She also orders the guacamole, which is also very good.
Fiesta Mexicana Mexican Restaurant has a secret recipe for its guac but I harkened back to my days as an intrepid investigative reporter and figured out what it is. At the risk of being sued, I'm going to share it here.
They just mash up some motherf***ing avocados. Literally nothing else in it. No tomatoes, no onions, no lime juice, no garlic. Nada.
The first time we ordered it, we asked if they messed it up or if it was really just avocados and nothing else. The waiter went back into the kitchen, came back a few minutes later and confirmed that it was just supposed to be avocados. I was really mad for a minute before I got yet another reminder of how awesome my wife is. She had them bring out some pico de gallo (which I was shocked they had), and she mixed that into the guac, and it was excellent. Even had just a little kick to it.
The entrees are your typical Tex-Mex fare. I will say their fajitas are somehow above average. That's what I should have ordered for my final visit, but instead I went with the beef chimichanga, which was touted as world famous on the menu. It was literally a quarter pound of fried bread with half a pound of hamburger meat inside. Literally nothing but beef on the inside.
After putting a pound of questionable meat and grease into your body, you might have occasion to use the restroom. In all likelihood, you'll be S.O.L. on that front. The restaurant seats about 100 people and the men's facilities consist of two urinals and one pooper. If you expect these to be halfway clean, you'll be S.O.L. times dos.
On our last visit, Maddux told me he had to go to the bathroom. I asked him if he could hold it for a few minutes and he said no. I asked him if it was a numero uno and the answer was no bueno. I took him to the bathroom but the toilet was occupado so Missy had to take him to the women's room, which I'm sure is much more pleasant.
After finishing the meal and tipping the white waitress with the barbed wire tattoo, you'll be escorted back through the trash alley to see how strong your stomach really is.
All in all, I'd say this is the best restaurant I've ever been to in El Dorado, Kansas.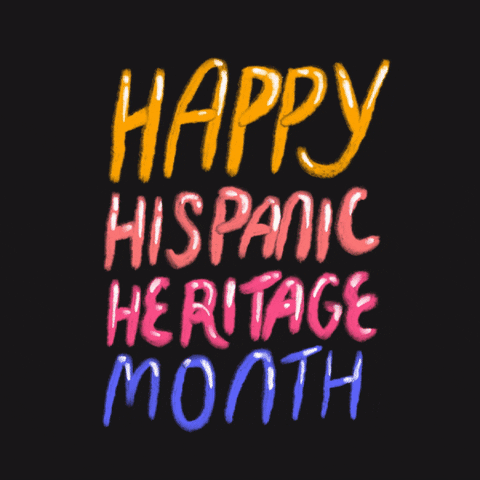 Having said all that, I'm gonna try to mend some fences here at the end of this thing. We have some really good memories from this place because we did get to spend a lot of quality family time there. Missy does have a pretty solid order there every time she goes. She just eats the cheese dip, the doctored guac and a burrito that she likes a lot. During one of her pregnancies she had a craving for it and got it more than once on a single weekend visit.
Also, I'm very happy that her parents moved to Oklahoma City this week. They were able to swing by for a dinner the other night and it'll be great to have them so close and be more involved with our kids.
Fiesta Mexicana Mexican Restaurant — a great place to eat.